Delbrook Senior High School
USS Coral Sea Dance Invite March 1960
Who remembers when the USS Coral Sea came to Vancouver ? In fact I believe that we actually were dismissed from classes so that we could watch it coming under the Lions Gate Bridge.
Also, several girls were fortunate enough to be invited to attend a dance onboard..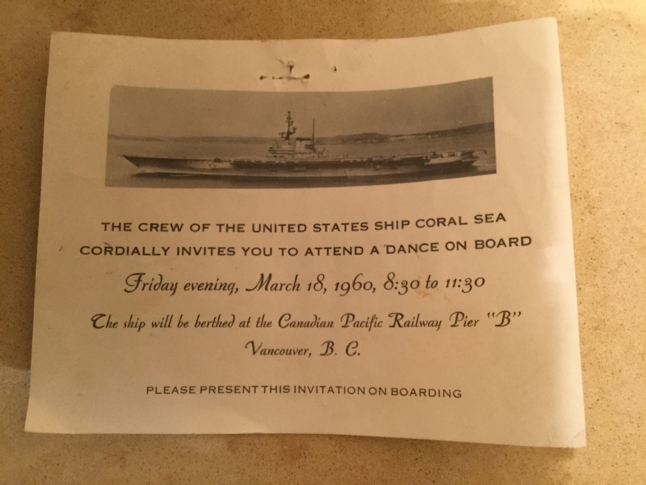 You must be a member to submit this survey. If you are a member please log in first. You can't submit this form until you've logged in.
1)
Did you watch the ship enter the Vancouver Harbour ?

Yes No
2)
Did you attend the dance onboard the ship ?

Yes No